Probabilistic Treshold-free Cluster Enhancement
Welcome to the wiki pages of pTFCE!
pTFCE (probabilistic TFCE) is a cluster-enahncement method to improve detectability of neuroimaging signal. It performs topology-based belief boosting by integrating cluster information into voxel-wise statistical inference.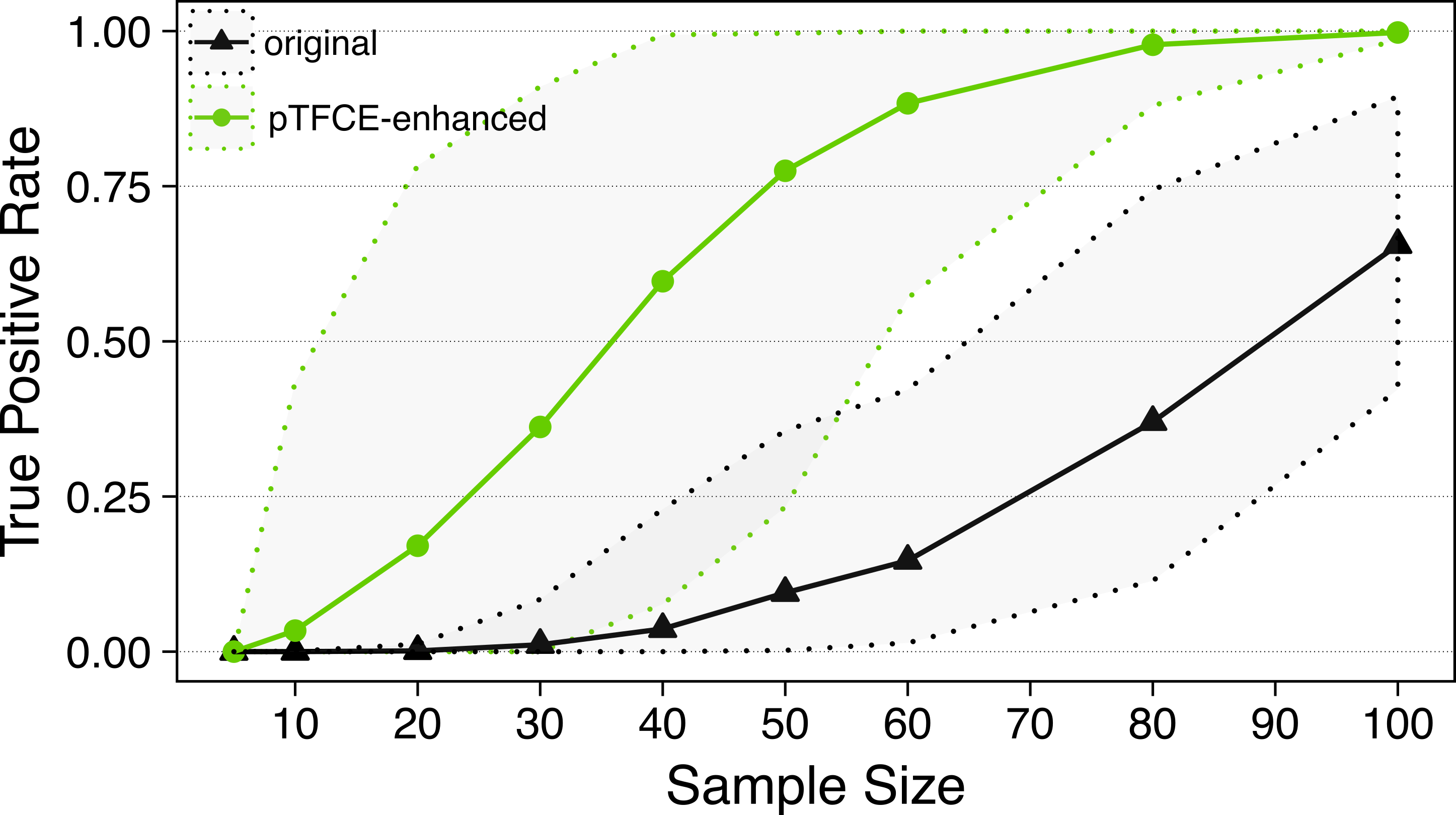 Figure 1. pTFCE achieves a significant increase in statistical power in most of the typical fMRI processing scenarios. See the paper for details.
For a detailed description and theory, please refer to (and please cite):
Tamás Spisák, Zsófia Spisák, Matthias Zunhammer, Ulrike Bingel, Stephen Smith, Thomas Nichols, Tamás Kincses, Probabilistic TFCE: a generalised combination of cluster size and voxel intensity to increase statistical power. Neuroimage, 185:12-26. DOI: 10.1016/j.neuroimage.2018.09.078
Download
R-package & Installation NEW RELEASE

smoothness estimation based on 4D residual data

SPM Matlab Toolbox & Installation
Contents

Figure 2. A graphical representation of pTFCE depicting the integaration of cluster probabilities at various cluster-forming threshold via Bayes' Theorem and our incremental probability aggregation technique.